Why Building a Good Online Reputation and Being Visible Using Social Media is Important for Galleries
Art galleries have special needs when it comes to their online presence, often balancing privacy with social media transparency. The artworld is particularly guarded about sales, sellers and buyers.  Many dealers might think, "Social media and building an online presence?  That's not for galleries."  But it's becoming an important way to connect to collectors, especially new ones. Also, with the emphasis on images, galleries are uniquely positioned to leverage their "raw material": interesting visual content.
Here's Why It's Important
While a deal might be closed with a personal meeting, most likely the buyer has searched and reviewed the gallery online.  If there is something negative, such as bad press or a poor experience from a previous client, they'll move on to someone else.  If there is little information about the artist or dealer, the client might be wary and wonder if the gallery is really an established, trustworthy source.
So building a good web reputation is crucial, especially as competition from other dealers and internet sites grows.
Unique Challenges for Galleries
On the one hand, dealers are wary of being online.  Having some of their inventory posted the web or exposing themselves through social media could break confidentiality of their clients or might appear as crass marketing selling "merch." Both would turn off clients or collectors.
On the other hand, galleries must make their artist's work available to be seen.  They need to connect to clients, share images, promote recent shows, highlight noteworthy news, and mention "inside" information.  In other words, to show that they are the experts.
As a result, galleries face a unique challenge: how to "get the word out" while still maintaining some control over their reputation and web presence.
Unique Audiences
Unlike most businesses, many art deals are built on personal relationships, hand shakes, hushed chats–"traditional" social networking.  While it's true that few deals are made solely from searching online, this is changing.  However, clients definitely look to the web to research artists and galleries.
Unique Artwork
Except for editions such as prints and photographs, most of what is sold is unique, and this rarity makes for, in some cases, high prices as well as limited demand.
Limited demand means there might be only three collectors interested in–and can afford—a multi million dollar Jeff Koons.  But the demand for an emerging artist might be equality limited in a different way.  For example, there still might only be three collectors willing to buy a $5,000 photograph by a new artist.
So, given this limited demand, is it efficient to develop a web presence if the audience is very limited or narrowly focused?  Where does this leave galleries and their online presence?
Challenges for Galleries
The artworld is especially concerned about deals, often protecting both the buyer and seller.  As a result, galleries are cautious of having some or all of their inventory online. And with good reason, in some cases.  Others think using social media is not for them, or have an intern send out occasional Tweets announcing exhibitions.  Still others think being active on social media could actually hurt their reputation.
While there are many other ways of creating a web presence, here are some examples of why galleries want to control their internet presence.
Competition Seeing Work
Competitors, in the form of other galleries, dealers or even collectors, could easily see inventory and prices posted online. This makes comparison shopping easy for the buyer: they simply search for an artist, call a few dealers, and buy the piece at the best price.
Also, a competitor can easily shop online themselves to determine who has what piece at what price.  With that information, they can adjust their fees accordingly, undercutting another dealer with a similar piece.
Limited Information
There are many other factors to be considered when making an art purchase, of course, such as condition, authenticity, reputation, trust, personal relationship, inventory options, provenance, return policy, shipping costs, and price. The personal touch that a gallerest provides could never equal a simple list of art posted on a website.
Contemporary Dealer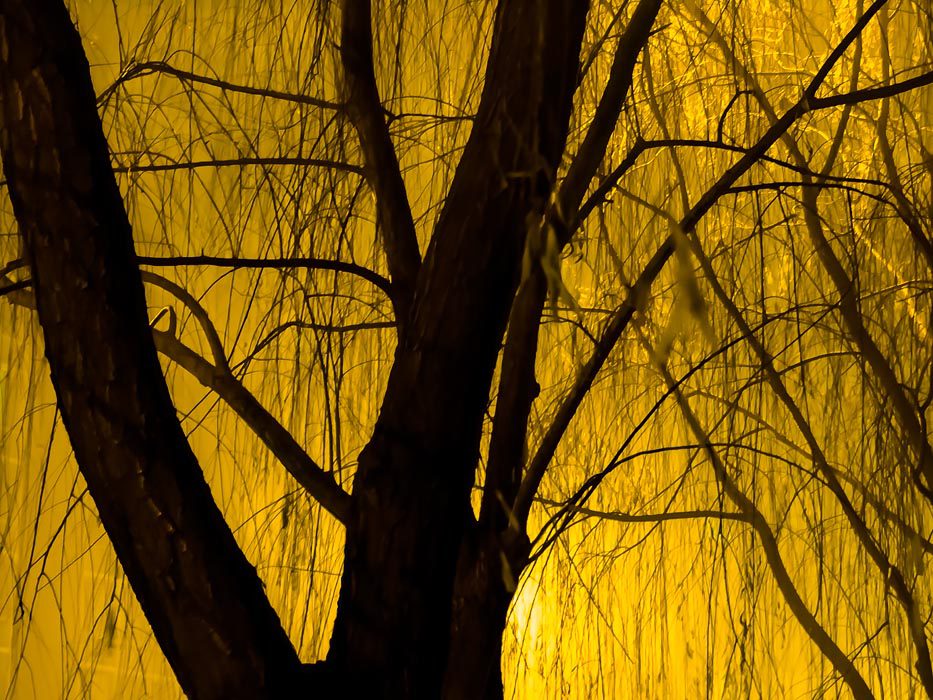 What if a show opens with a new artist, but nothing sells—and everyone can see the lack of interest because the pieces remain online, impacting the reputation of both the gallery and the artist.  This embarrassment could be costly to both the artist and the dealer.
Secondary Market
If a piece is on consignment or on the secondary market, and the seller doesn't want the main gallery to know of its sale, posting it could get the artist or the primary dealer angry, ruining the relationship.
Or, a gallery could be "testing the water" for a piece, and see if there is any interest. If there is none after a few phone calls, they simply pass on it—but if its online, it could be hard to redact.
Reasons for Galleries to Be Online
However, there are many reasons to be highly visible and active on the internet.
Young Collectors
Young collectors expect a robust web site and a strong web presence.  Change is slowly entering the art market, mostly in the form of new, younger collectors who are used to researching, seeing and even buying directly online.  Of course, the art gallery offers a high level of expertise, often spending time educating a client on an artist, explaining their merits, history and uniqueness.  But usually, a new collector might be inclined to do research on their own to substantiate the galleriest's information.  Also, auction prices are being published, and with a little digging on Artnet.com or through the auction house site itself, a prospective client will search online to determine if they are getting a fair price.
Google Search
Searching for art on Google is a powerful tool. Prospective or seasoned clients research everything about an artist, such as price, provenance, condition, recent shows, etc. Importantly for dealers, if their piece shows up on the first search page, they will have a huge advantage. This could generate new leads, act as an introduction to new clients in other parts of the country or world, or may result in a sale.  Also importantly, having pieces shown on the first page of Google search could indicate that the dealer is an expert and is trustworthy.
Sharing Images
Online image sharing have exploded recently and with the popularity of Instagram (and Tumblr and Pinterest), galleries are in a perfect position to promote interesting photographs, images, graphics and videos.  Why does this matter? This is a great way to generate additional site traffic, which in turn, makes it more likely an image will show up first on Google search, and this can lead to art sales.
More Competition
Fine art interest–and sales–has exploded. In the recent past, there were a limited number of galleries who sold directly to clients.  Now, there are a myriad of choices for an art buyer.  They are no long limited to a few galleries located in the traditional art centers of New York and London.
Instead, there are a range of new galleries worldwide. Some specialize in emerging artists, photography, prints, blue chip, secondary market, local artists, etc. Also, the globalization and proliferation of art fairs makes art a giant, migrating retail experience. The growth of online sites that sell directly to clients are on the rise too.  Finally, auction houses are not just for other dealers but are a place where clients can buy directly from the "wholesale" source. Other auction sites such as Ebay and Amazon are trying to make inroads in the fine art market as well (they currently are not really competitors now but it shows what can be at stake).
Gallery Consolidation
The artworld is constantly in flux but a recent trend has been gallery consolidation.  Usually, a well known or established gallery has several branches located in the same city and might have international locations.  This makes it easier for a gallery to develop a good brand and reputation.
For the large gallery, having a strong online presence helps solidity their position both locally and globally.  For a smaller gallery, building an excellent and very active web presence could be a cost effective way to draw in new clients and to compete against the big galleries.
How Not to Build an Online Reputation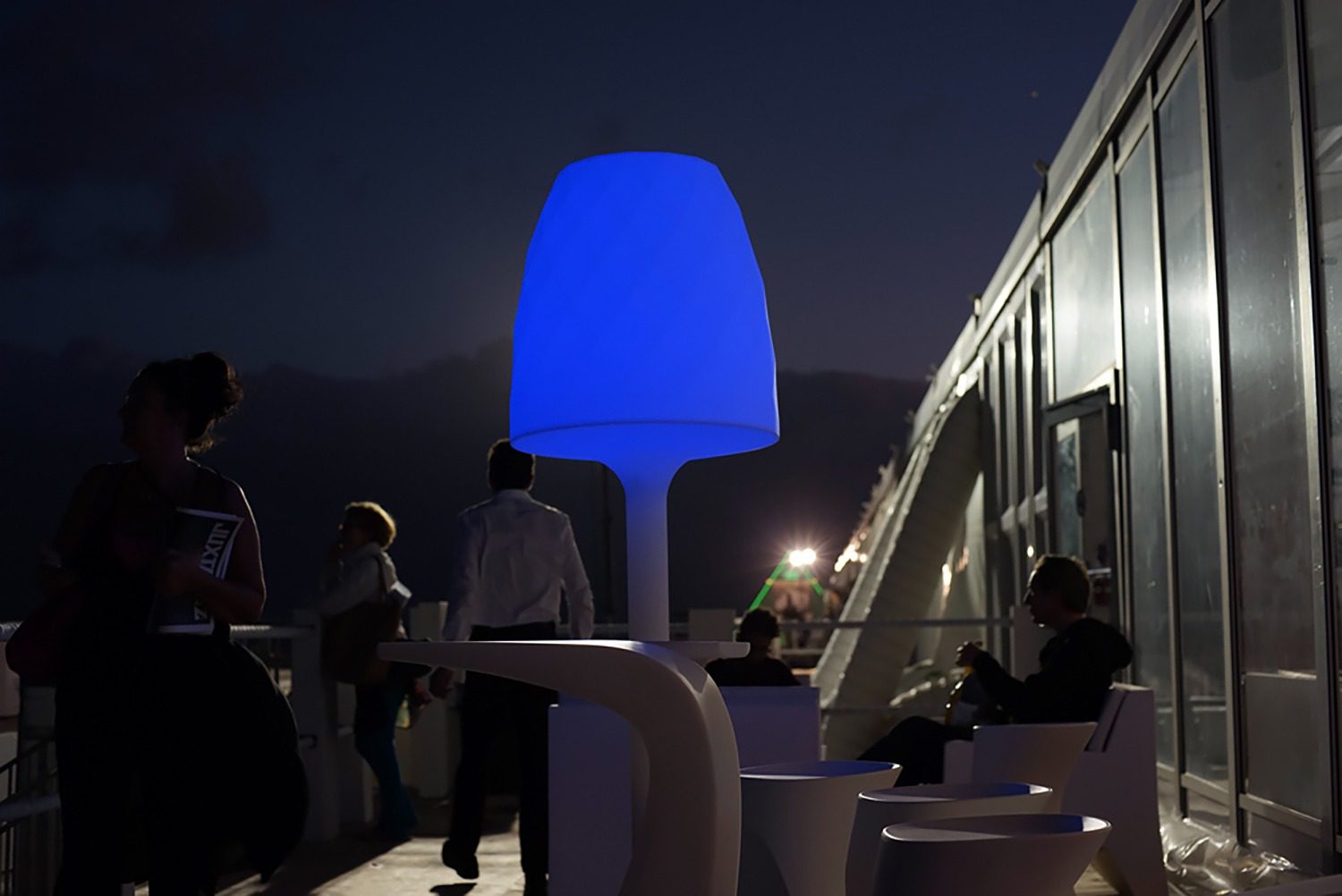 Managing and creating a good internet reputation takes some planning.  Don't start without a strategy in place.  Also, avoid handing the whole process over to interns to manage. A dealer is often forced to do everything from sales to working with artists, but marketing is a key role, and leaving this to someone with little experience could lead to additional problems.
Don't be afraid to share images.  Images, photos and videos are the most popular elements of the internet and social media today, so leverage this by sharing them.  Also, many art gallery sites make it difficult to easily share images.  Be sure to add Twitter, Facebook and other icons to the website to make it convenient to share.
Finally, avoid adding dull or unimportant content (see below).  Many galleries often Tweet, "Be sure to check out the new show," and feel this is an adequate social media approach.  This does little to connect to people, attract new followers and build a good presence.
What is Online Reputation Management for Art Galleries
Online reputation management is anything about the gallery that appears on the web. This ranges from social media to the gallery's web site.  It also includes blog posts about the gallery, artist or dealer; comments on blog posts; Tweets or Facebook likes; Instagram, Pinterest images, and just about everything else online.
But online reputation management is more than social media. It's an overall strategy that combines search engine optimization, content creation, and social media with the goal of making the gallery highly visible online.  Importantly, it also conveys trust, expertise, and the impression of the dealer.
Online Reputation: How Should the be Gallery Perceived
Who are the clients and how does the gallery wish to be perceived to them?
For example, if the gallery is catering to high wealth clients interested in blue chip work, the online presence and approach could be simple, subdued, modest but clear.  On the other hand, emerging galleries with a focus on young collectors might want a more conversational online reputation, where blog posts about the artists might be fun, personal and informal.  Still other galleries might want to be seen as a leader in disseminating the latest art news for their clients.
The online reputation of the gallery should be an extension of dealer's mission, approach and personality.
Goals of Online Reputation Management: Build and Repair
There are two goals of online reputation management.
First, build or boost a positive online presence.
For example, if a client searches online for information about a gallery or artist but finds little information—no blog posts, no articles, minimal presence on Twitter or Instagram—the client might move on to someone else because of the perception that they are not an expert in their niche.  In this case, creating content and being actively engaging on social media builds their web presence and shows that they are an authority.  As a result, this creates trust and helps convert gallery visitors to collectors.
Second, if something negative appears, especially on the first page of Google, the goal is to remove or suppress it.
Usually, only about 5% of the time or less is it possible to delete something once it has been published.  The best, most effective solution to combat a negative link is to inundate the web with good content about the gallery.  This includes blogging, image creation and the building of other good content and then sharing this on a range of social media platforms.
Creating engaging content consistently will eventually bury the problem, pushing down the negative link off the first page of Google, effectively making it disappear.  Since about 95% of searches occur on the first page, many will never see the review.
How to Build an Online Reputation for Art Galleries
Search Engine Optimization Basics
Search engine optimization helps the gallery get found by Google.  Showing up on the first page of a search inquiry is extremely important and could lead to new collectors and sales.  Here are a few basic tips.
Based on the gallery's mission (i.e., contemporary photography, British blue chip, secondary market in Chicago, etc.), type of artists, and collectors, determine several key search phrases that clients might use to find the gallery online.  These search terms could be very specific; ones that are too board are ineffective.  For example, the term, "contemporary art," is searched about twenty thousand times per month, which means that getting on the first page of Google for that search term is extremely unlikely (except for institutions like MoMA).  Better, more realistic terms would be something like, "contemporary art NYC," or "Jeff Koons prints."
Once a handful of these terms are created, integrate them into the gallery's website text, "About" or "Gallery" pages. Add this information to meta tags and titles for each page; for artist pages, include the artist's name along with a few of these terms.  Also update all social media platforms such as Facebook, Twitter, and Instagram with this information.  For LinkedIn, add the gallery name, the Title and have a good headshot profile photograph.  These search engine optimization techniques and others might require working with a web developer or other professional.
Content Creation
Writing frequent and informative art-related blogs is probably the best way to build or repair an online reputation.
Create engaging and interesting articles on recent trends, new artists, or on art news.  Visual information such as photos, installation shots, and videos–uploaded to YouTube or Vimeo–are also extremely helpful.
Social Media Solutions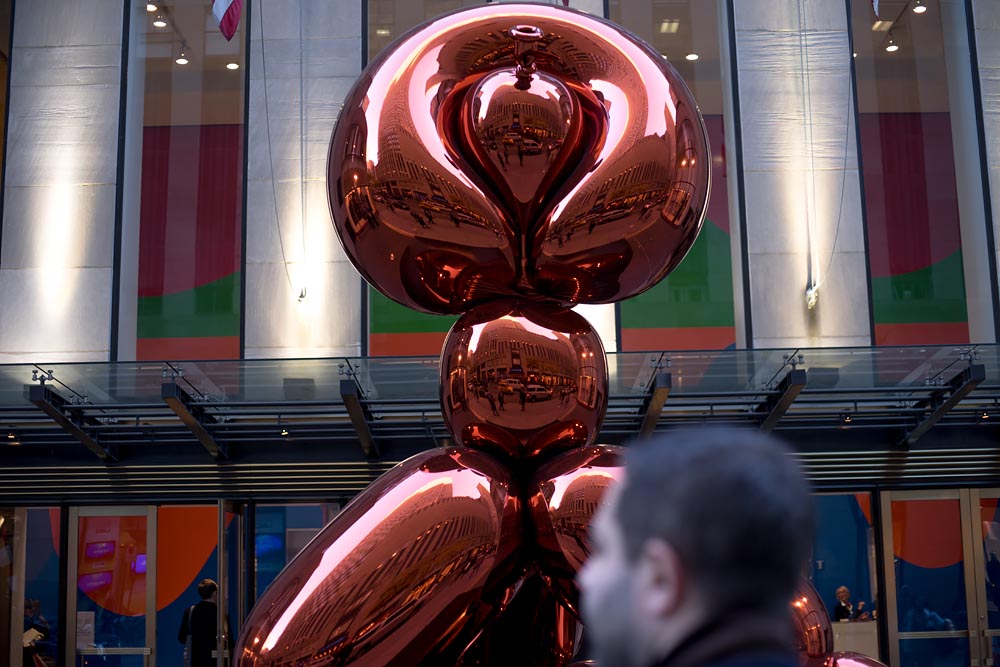 Once the content is created, share it on social media platforms to continue the online reputation building or repair process.  The goal here is to provide interesting, informative and engaging posts so that others will click on links to the gallery's website and will want to distribute it to their contacts.  The more activity, the more likely the gallery will show up on the first page of Google.  This is because Google sees social media sharing and posting as important cues to page ranking.
Start with an overall content and social media strategy.  Determine the gallery's message, focus and online reputation management goal and build from there.  Also, develop platforms based on where the clients are.
For example, a high end private dealer might focus on LinkedIn, Twitter, Google+, and Facebook as well as being active on blogs specific to the client's industry, such as finance, law, etc.  Medium level or emerging-oriented galleries might instead focus on Facebook, Instagram, Tumblr, and Pinterest.  Additionally, depending on the location and the dealer focus, local search sites might be very effective.
Online Reputation Management Example for a Gallery
A good approach is to document what is actually happening at the gallery.
For example, when a new show is getting ready to be installed, document the process and post images to Instagram and Facebook.  Write a blog on the show, highlighting the artists new work and why it's unique.  Once published, Tweet about it three or four times throughout the day, use related hashtags to help get the Tweet found, and include a link back to the gallery site.  Keep the information interesting and engaging: remember, the goal is to build trust and expertise.  Craft a compelling but brief message, highlighting key facts to draw the reader in, making it more likely that they will share the information.
The Bottom Line
The goals of online reputation management for an art gallery are to build, boost and repair their web presence by creating trust and expertise, which leads to new collectors and more art sales.