The CEO Online Reputation Management Guide in 10 Detailed Daily Steps
If You Are a CEO, Executive or Business Leader and Need to Repair Your Online Reputation, Follow These 10 Detailed Tips Daily
CEO As Face of Organization
As CEO or business owner, you are the "face" of your organization. Having a damaged online reputation can severely hurt your business, whether it be a financial group, law firm, consultancy, art gallery or ad agency.
These ten detailed steps, from reputation insiders and based on real-world experience, can help repair your web presence. It may not be easy or nor quick, but following these ten step-by-step tips will help recover your online reputation and get you back in business.
What Happens When a CEO's Reputation is Damaged?
One of the first thing someone does–whether it be a prospect, lead, new client, partner or even colleague–is conduct a Google search for both you and your business, so having a stellar reputation is crucial.
If negative links show up on the first page of search results–or even worse, at the very top–most likely the deal, agreement or partnership could quickly evaporate; the phone stops ringing; sales disappear.
Just as damaging could be if little or no information shows up in a search, giving the impression of being inexperienced or not an industry expert.
Create an Online Reputation Management Strategy
Since it's usually impossible to delete articles once posted, the strategy is to inundate the web with targeted, well written content. This eventually pushes down the negative posts off the first page of a Google search. Since 90 to 95% of all clicks occur on page one, it effectively makes it disappear. What content? Posted where? These are key parts of an effective strategy.
The Solution: Build, Boost and Repair
The best way to repair or augment an online web presence are to:
Build targeted social media platforms.
Write excellent content and blog posts.
Update your web site and images with meta data or other SEO best practices.
Share it all on social media, identifying and engaging other key influencers.
The CEO Online Reputation Guide: 10 Detailed Steps Based on Real-World Experience
The ten steps below, based on real world experience, show you how to repair and build a strong online reputation, and following them can help solve your reputation problem.
While it is possible to some of this yourself, it is extremely time consuming. Usually, the repair process takes four and a half hours or more daily over about ten months or more. Hiring a firm could be much more efficient.
1. TWITTER
Twitter is a particularly powerful tool to help boost an online reputation, especially since Google began to include Tweets in their search index again.
READ 3 PERTINENT BLOGS
IDENTIFY AND FOLLOW 2 KEY INFLUENCERS
RE-TWEET 3 BLOGS AND KEY FOLLOWER'S TWEETS
WRITE 3 ORIGINAL WELL CRAFTED TWEETS
TOTAL TIME PER DAY: 45 MINUTES
Key Elements
Be active daily
Identify and follow key influencers
Write newsworthy Tweets
2. BLOG
Writing excellent and original content focused on specific issues that solve client's or reader's problems is extremely helpful for a CEO's reputation. It offers both an insight to you as a person as well as shows you as an expert in your field.

READ TARGETED 3 NEWS ITEMS
IDENTIFY 1 COMMON CLIENT ISSUE
CREATE 1 BLOG OUTLINE BULLET POINT
WRITE 2 PARAGRAPHS
RESEARCH AND ADD 1 IMAGE
TOTAL TIME PER DAY: 45 MINUTES
Key Elements
Write with readers in mind–not Google
Be consistent
Share on social media
3. WIKIPEDIA ARTICLE
Wikipedia is considered a trusted source but can only be used if you or your business have legitimate noteworthy events, awards or published articles. Writing and publishing an article on your own can be challenging, so working with an online reputation management firm can be helpful.

IDENTIFY NOTEWORTHY INFORMATION
WRITE 1 ITEM
ADD 1 FOOTNOTE REFERENCE
CODE 1 ITEM
TOTAL TIME PER DAY: 30 MINUTES
Key Elements
Stick to documented facts
Identify verifiable references
Coding the article could require additional technical help
4. LINKEDIN
Having a well crafted profile on LinkedIn and being active there is an extremely helpful way to build a strong reputation. It also can lead to new business connections, sales and contacts.

UPDATE TEXT, TITLE, HEADING, EXPERIENCE
IDENTIFY AND JOIN 1 GROUP FOR YOUR INDUSTRY
ADD 1 GOOD, ORIGINAL POST OR SHARE OTHER'S BLOGS
FIND 1 CONNECTION
TOTAL TIME PER DAY: 45 MINUTES
Key Elements
Join industry specific groups
Add excellent content
Engage with other connections
5. INDUSTRY SPECIFIC SITES
Joining an industry specific site or targeted social media platform is a powerful tool. There are many to choose from so additional research may be necessary. For law, try FindLaw.com; finance: Forbes; Art: ArtInfo, and many others.

IDENTIFY 1 INDUSTRY SPECIFIC PLATFORM, SOCIAL MEDIA SITE
CREATE AND UPDATE 1 SECTION OF YOUR PROFILE
ADD 2 GOOD, UNIQUE CONTENT BASED ON A BLOG YOUR WROTE OR BY A KEY INFLUENCER
COMMENT 1 ON OTHERS POST
TOTAL TIME PER DAY: 30 MINUTES
Key Elements
Complete the profile section, with profile image
Add good content
Engage and write comments on other's posts
6. WHITE PAPER
Write a whitepaper, a researched and detailed "no sales pitch" article, shows you are an expert in your industry. Create at least one or two and make available on your website.

READ 1 AND RESEARCH OTHER WHITE PAPER OR BLOG
CREATE 1 OUTLINE BULLET POINT
WRITE 1 WHITEPAPER PARAGRAPH
RESEARCH 1 PLACE TO POST
TOTAL TIME PER DAY: 30 MINUTES
Key Elements
Write an original, long-form article
Avoid sale pitches
Show you are an expert by answering clients' issues and by giving away good information
7. VIDEO
Video, especially of you, generates trust and helps build, boost and repair a web reputation. It doesn't have to be slickly produced but could be shot from a SmartPhone–if it is passionate or emphasizes honesty.

READ 1 NEWS ITEM, FOLLOW EVENTS, IDENTIFY CLIENT ISSUE
CREATE AND REVIEW 1 VIDEO OUTLINE BULLET POINT
WRITE 1 VIDEO PARAGRAPH SCRIPT
RECORD/EDIT 1 SECTION; REVIEW POSTING SITE
TOTAL TIME PER DAY: 30 MINUTES
Key Elements
Plan your message carefully
Be honest, truthful
Post on YouTube and embed on your web site or blog
8. PINTEREST
Pinterest, the image sharing site, has become a powerful way to repair a damaged web presence. It may not appear obvious for a CEO to add images, but it can be very helpful.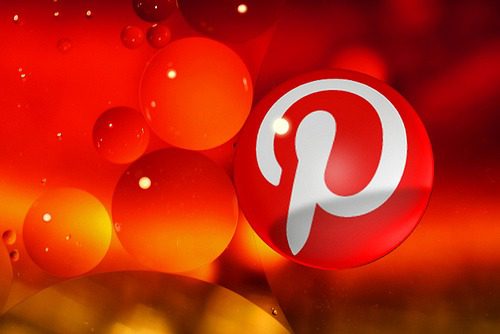 CREATE 1 IMAGE BOARD LIKELY TO BE APPRECIATED BY FOLLOWERS
GATHER 2 EXCELLENT IMAGES, FROM YOUR SITE OR OTHER'S SITES
PIN 2 IMAGES WITH COMMENTS
RE-PIN 2 OTHER'S IMAGES
TOTAL TIME PER DAY: 30 MINUTES
Key Elements
Find excellent images
Post frequently, mostly in evenings or weekends
Share by re-Pining others
9. WEB SITE
Updating your web site with new content and adding technical SEO information is a huge topic in itself. Google looks for well made sites, and having one can improve your online reputation. Note that most of this probably requires technical assistance from a reputation firm.

UPDATE A WEB SITE PAGE WITH TITLE META TAG AND DESCRIPTION
ADD YOUR NAME AND COMPANY TO A PAGE, INCLUDING BIO, CONTACT, OR EXPERIENCE SECTIONS
COMPLETE OR UPDATE 1 IMAGE METADATA INFORMATION WITH YOUR NAME AND COMPANY
REWRITE OR ADD A FEW SENTENCES OR ADD AN IMAGE OR VIDEO
TOTAL MINUTES PER DAY: 30 MINUTES
Key Elements
Find and research key search terms, and add to the site
Update content by adding images and videos
Make sure they have correct metadata for pages and images
10. SLIDESHARE
Add a well crafted presentation to the site SlideShare. Make the presentation easy to read, since it could be viewed on the small screen of a smart phone.

RESEARCH AND REVIEW 1 SLIDESHARE PRESENTATION
CREATE AND REVIEW 1 PRESENTATION OUTLINE SECTION
WRITE 1 SLIDE, WITH GRAPHIC OR IMAGE
SHARE ON  SOCIAL MEDIA PLATFORM AND EMAIL
TOTAL TIME PER DAY: 30 MINUTES
Key Elements
Don't just repost an existing presentation: write a new one geared towards the web
Keep it simple with one idea per slide
Share on social media and embed the presentation on blog posts
PROFESSIONAL HELP
Doing each of these ten solutions daily will result in an excellent web presence.
But since it will take about four and a half hours each day or more, it gives you little time to do anything else!
You might want to hire a firm to do these tasks for you, so you can run your company.
We at Recover Reputation can help, so feel free to ask any questions.